Festival feeling – Do you know anything of Kalocsa? :)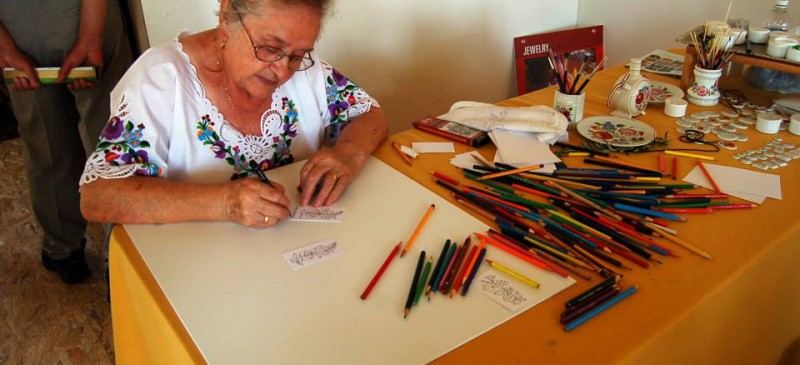 The folk art of Kalocsa is colorful and quite impressive.  Kalocsa encompasses pottery, embroidery and so much more! The Hungarians are known for their handicraft and fabulously-decorated flowers such as those from Kalocsa.
There are no bigger challenge than get kids closer to the culture and make them interested in. We found the way fantastic how these gorgeous ladies from Kalocsa, Hungary were coloring and playing with children. I guess, the smiles on their faces are explaining how much fun they had at the Kalocsa cottage.
However, we cannot forget about the worldwide famous Kalocsa Hungarian Paprika, which is one of the most important spice of Hungarian cuisine. Eat some paprikas csirke or Hungarian goulash at the Festival and Kalocsa Hungarian Paprika will spices up your day, believe me!

Glad you took time to drop by today. I hope that you will gain a new found appreciation for all things Kalocsa!